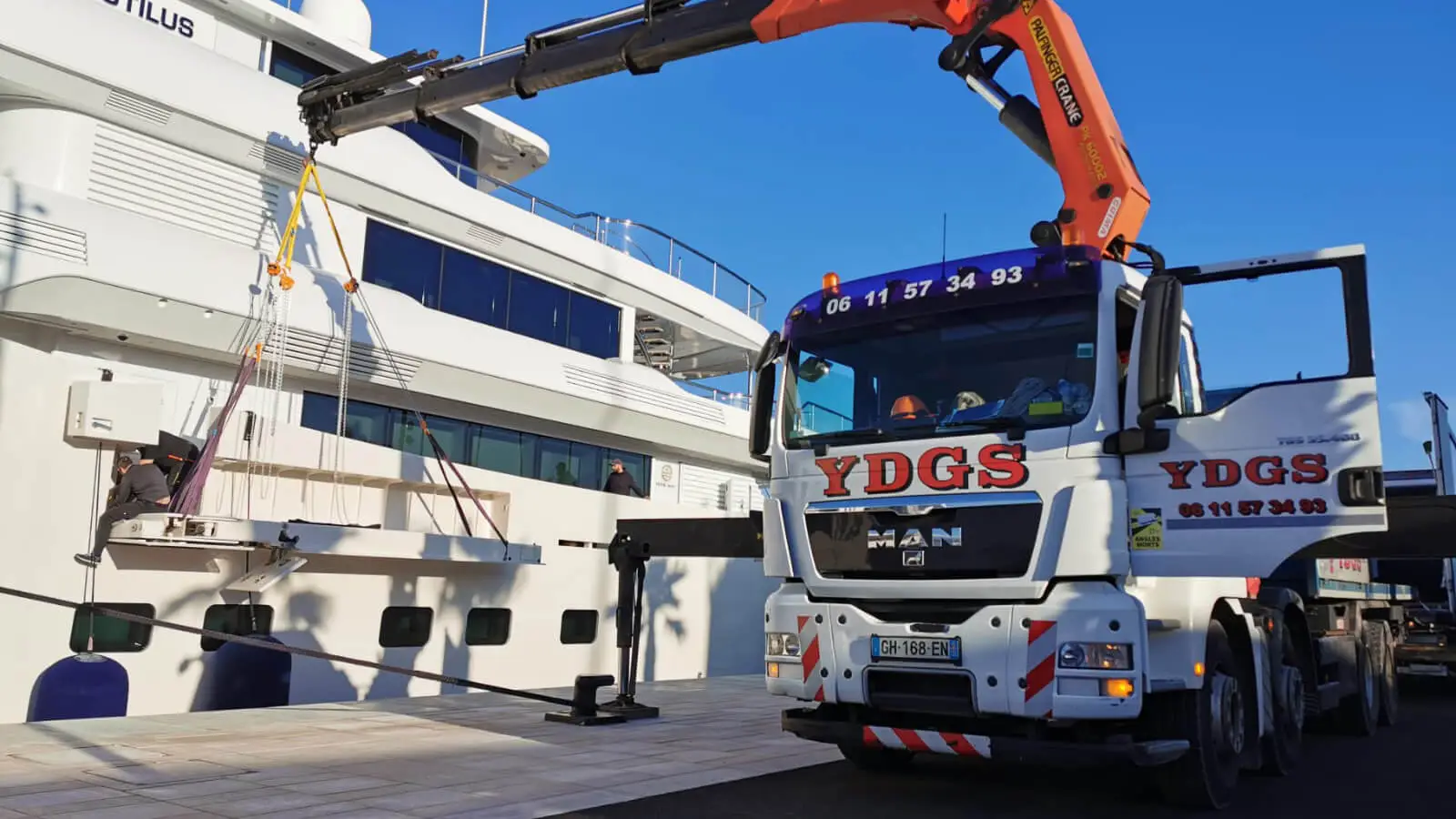 Lifting handling
Our fleet of cranes and lifting equipment is modern and well-maintained, adapted to meet the varied needs of our clients. We have experienced and qualified personnel who possess a high level of technical expertise in the field of lifting and handling boats.
We offer lifting services for loading and unloading operations, ship movements, escorts, rescues and sea emergencies. We are able to meet all safety and performance requirements required for the most demanding lifting operations.
We are able to respond quickly to emergency situations and provide tailored solutions to every situation.
We are confident that you will appreciate our expertise and commitment to safety and quality of service, and we hope to have the opportunity to work with you on your next boat handling project.
To serve you:
- 1 50 T crane, 41 m boom
- 1 35 T crane, 32 m boom
- 1 25 T self-propelled slow crane, 24 m boom (for long-term projects)
- 1 8 T crane, 14 m boom
- 2 3 T cranes, 4x4 all-terrain, 6 m boom.
Contact us
1890 Chemin saint Bernard
06220 Vallauris